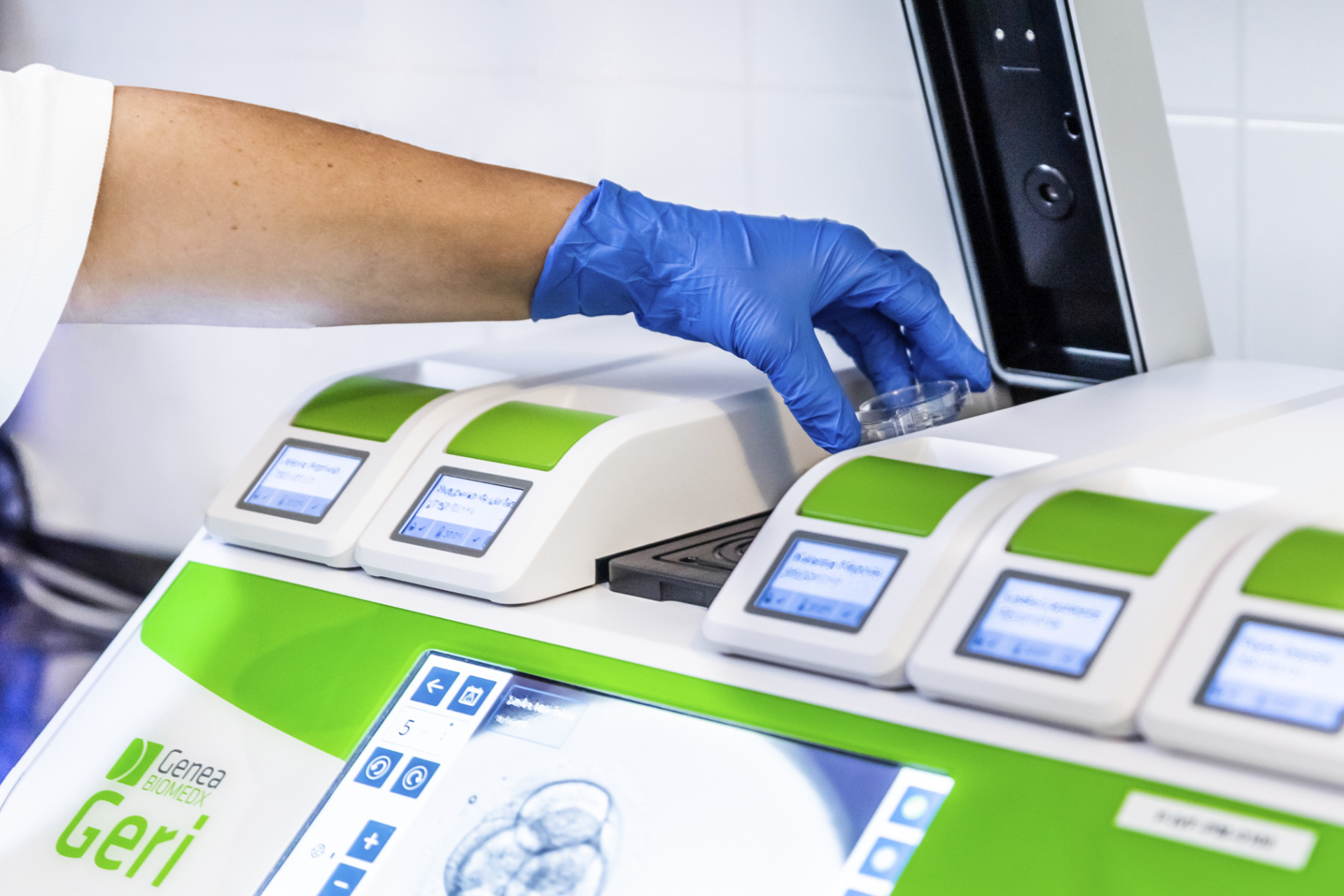 For an even greater success rate of treatment, we installed a revolutionary apparatus – Embryo Time Lapse Incubator Geri, which allows a safe analysis of embryo development 24 hours a day without endangering them by external conditions. We offer a unique cultivation and monitoring opportunity as one of the very few clinics in the Czech Republic.
Geri is a special cultivation incubator which provides ideal conditions for an embryo's development. Embryos of a single patient are stored individually in a small chamber which is hermetically closed throughout the cultivation period. Thus, the environment inside is optimal and non-changing the entire time, which is crucial for embryo development. Thanks to this there is no disturbance of the cultivation conditions which previously could not have been avoided.
The apparatus also photographs the embryos every five minutes thanks to a camera system. This gives us the opportunity to observe their development on a screen and determine whether it is proceeding as it should. For the transfer into the uterus we chose the one that has the greatest chance of developing into healthy offspring.