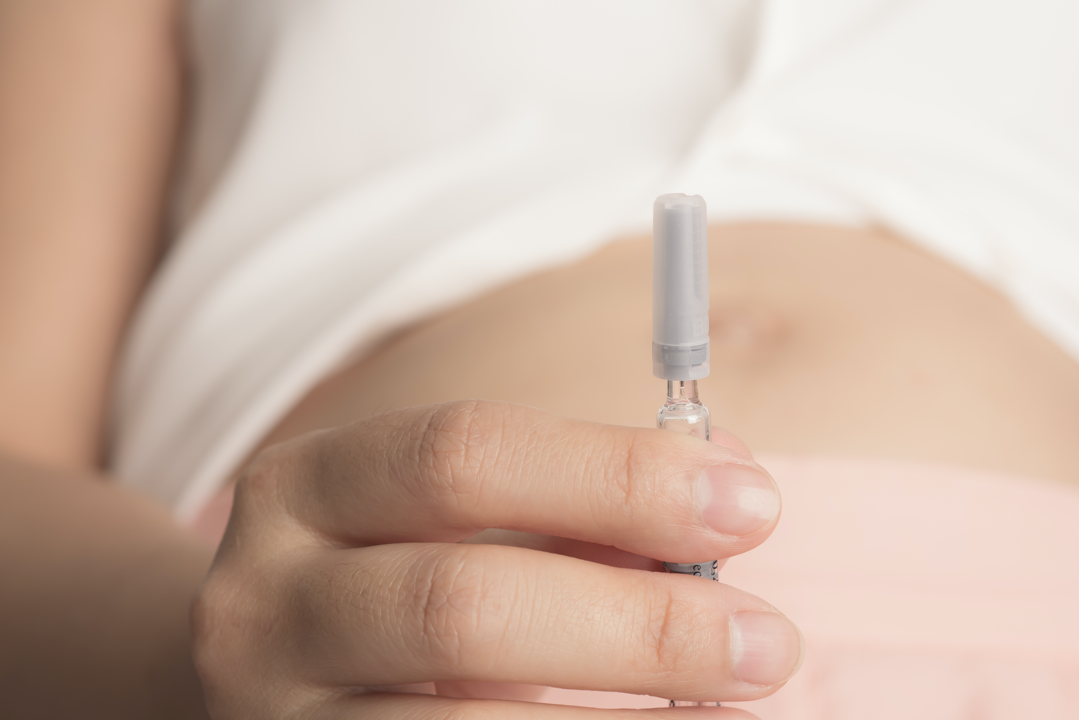 Hormonal stimulation before egg retrieval is not nearly as uncomfortable as it may seem. Think positively and try not to be fearful.
We most commonly stimulate patients in the so-called short protocol. This means that the stimulation begins on the 2nd day of menstruation. On this day, you come to our clinic to receive special stimulation hormones and a detailed table called "stimulation protocol". Here you can easily fin which dose of hormones to apply on which day. Our doctors and nurses are going to explain to you in detail how to use injections, where and how to inject the hormones and they will answer any questions. Your first stimulation dose is applied at our clinic by a nurse.
We will book you for an ultrasound examination at the 9th day of stimulation. Depending on the size of follicles, the doctor then decides when to retrieve the oocytes. Usually this happens between days 11 and 13 of the cycle and the treatment is done in full anaesthesia. After the anaesthesia, you will stay in our resting room, then have a gynaecological examination and afterwards you can return home. On the 5th day after retrieval we perform embryotransfer – there is no anaesthesia involved this time. After transfer you lay down and rest for a while before returning home. We recommend you take a pregnancy test after 14 – 16 days.
You Might Be Insterested: